When you're busy and working  everyday the right bag can make a huge impect on your everyday. If you asking me there is no better bag than a stylish backpack that can hold all your everyday essentials, so you can look stunning and feel comfortable during your busy day.
So how to choose the perfect backpack?
Well, it depends on your needs, If you need to carry books or heavy things every day it is very important to have thick strips and  support for your back,you do not want to compromise your health, especially when there is no need to. Today you can find fashionable backpacks that are cool and comfortable especially because backpacks is one of the strongest trends this season!
If you need a backpack that contains the basic things like key, case cell phone, Makeup bag, etc. Then you cen find today many fashionable backpacks that are relatively small, and can be elegant for a day in the office and for a drink in the evening
Like this one:
 Another backpack that is very common today, Is the versatile bag, Which is a backpack that can turn into an handbag easily by changing the strips. Is a perfect bag for you if you want to change your look completely throughout your day, from career woman to a party girl at night!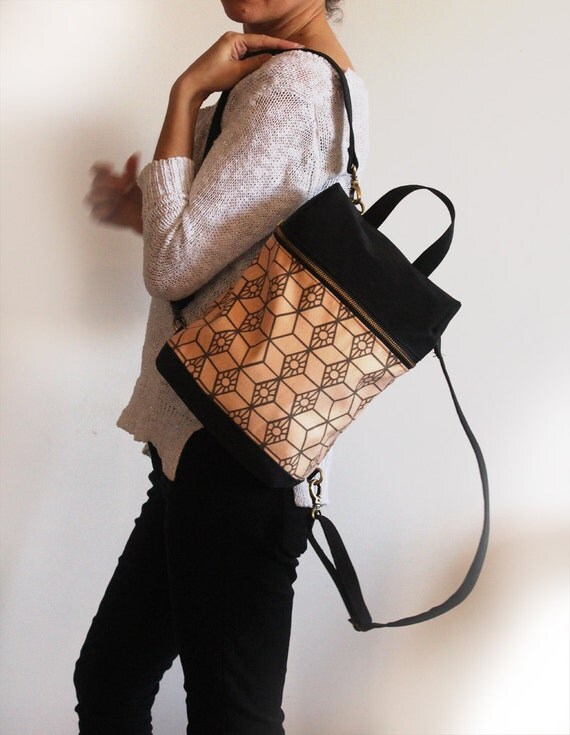 I hope this information helpful to you, there are today many stylish backpacks, do not settle for a regular and boring one!